10 Places To Visit in Kansas City, MO
Kansas City offers some of the most amazing sights and activities in Missouri and lucky for you, Forest Park Apartments offers you easy access to it all! Spend a day exploring all of the amazing shops and restaurants with your friends. Or uncover hidden treasures in one of the amazing museums like the Nelson-Atkins Museum of Art! There are so many activities and places to visit for every occasion, like a night out, family fun days, or a quiet day spent with yourself!
Below is our complete guide to every exciting adventure that awaits you here in Kansas City, MO! Being so close to the action at Forest Park, you'll always have something fun to do while you're in the area.
TOP 5 PLACES TO GO IN KANSAS CITY
The Nelson-Atkins Museum of Art has been a treasured Kansas City landmark since its inception in 1933. With a world-renowned permanent collection including more than 35,000 works spanning a variety of mediums, the Nelson-Atkins features pieces from eras throughout history and cultures across the globe. In addition to a highly-prized European painting collection, the museum also houses distinguished assemblages of Asian, American, and Native American artwork.
Outside on the Museum's vast lawn, the Donald J. Hall Sculpture Park includes dozens of exquisite sculptures from the likes of Auguste Rodin, George Segal, and the famous Shuttlecocks by Claes Oldenburg and Coosje van Bruggen. Throughout the year, the Museum hosts a wide variety of community events, art workshops, and is available to rent for private parties and corporate event. Grab a snack or cup of coffee, or pick up a unique memento from the Museum Store
4525 Oak St
Kansas City, MO 64111
(816)751-1278
Straddling the Blue River as it flows through sprawling Swope Park southeast of Downtown, the Kansas City Zoo is among the nation's finest. Covering more than 200 acres and home to over 1,300 animals across hundreds of species, the KC Zoo features a wide range of global habitats from the North Pole to the Congo. Popular attractions include Helzberg Penguin Plaza, Tropics, Discovery Barn, KidZone, Orangutan Canopy, Tiger Trail, and Polar Bear Passage.
The Zoo's exhibits of chimpanzees, kangaroos, elephants, hippos, and rhinoceros are considered some of the best in the world. Visitors can traverse the property via a miniature train, trams, boat or the African Sky Safari. The Zoo is home to a multitude of events, festivals, educational programs, as well as birthday parties, weddings, and other private gatherings throughout the year. Concessions are available throughout the park and don't forget to grab a souvenir from the Equator Gift Shop!
6800 Zoo Dr
Kansas City, MO 64132
(816)595-1234
With home games at the 40,000-seat Kauffman Stadium, Major League Baseball's Kansas City Royals are one of the hottest tickets in town. With a pair of World Series titles in 1985 and 2015 and four American League Pennants, the Blue Crew has fielded numerous Hall of Famers including George Brett, Hal McRae, Mike Sweeney, Bret Saberhagen, Frank White, and Amos Otis. The K has also hosted major concerts from acts such as Fleetwood Mac, Van Halen and Billy Joel.
Not to be outdone, the NFL's Kansas City Chiefs have brought home Super Bowl championships in 1969 and 2019. With a capacity of over 76,000, Arrowhead Stadium provides the league's biggest home field advantage, holding the Guinness Record for crowd noise. Elsewhere in the Kansas City area, sports fans can take in contests featuring popular MLS side Sporting Kansas City, the hometown Kansas City Roos, and the vaunted Kansas Jayhawks men's basketball team just down the road in Lawrence, Kansas.
One Royals Way r
Kansas City, MO 64219
(816)504-4040
Located near the state line just south of Downtown Kansas City, Country Club Plaza is a vibrant 55-acre outdoor shopping district featuring well over one million square feet of dining, shopping, lodging and office space. Modeled after the open-air plazas of Europe, the Plaza features a number of art installations and ornate Moorish-style architecture. The Plaza opened to great fanfare in 1923 and has been an integral part of the Kansas City community ever since.
Retailers include everything from luxury leather goods and local boutiques, to popular national brands like Nike, The North Face, Apple and lululemon. Popular Plaza eateries include The Capital Grille steakhouse, Chuy's Mexican Food, Jack Stack Barbecue, Fogo de Chao, PF Chang's, Kona Grill, and the Granfalloon Restaurant & Bar. The Plaza plays host to a number of events throughout the year, including the traditional holiday Plaza Lights.
4706 Broadway Blvd
Kansas City, MO 64112
(816)753-0100
From it's 235-acre location in northeast Kansas City, Worlds of Fun amusement park has been delighting the Kansas City area for nearly 50 years. Based on Jules Verne's Around the World in Eight Days, the park guides patrons through five themed sections including Scandinavia, Africa, Europa, the Orient and Americana. Popular attractions include the Patriot, the Flying Dutchman, Timber Wolf, Detonator, Boomerang and Mamba.
Grab a snack, meal or drink from more than two dozen concession options throughout the park , or stop by Candy Kitchen for an assortment of delectable sweets. Commemorate your visit with a souvenir from one of the park's several gift shops. Adjacent to Worlds of Fun, 64-acre Oceans of Fun features tropical-themed water slides, wave pools, tube rides, lazy rivers, and more to escape the heat. Admission to Worlds of Fun includes complimentary access to Oceans of Fun!
4545 Worlds of Fun Dr Kansas City, MO 64141 (816)454-4545

Top Places to Eat in Traverse City, MI
Our city's dining is a mix of local tradition and fusion. These five must-try eateries define our culinary scene, from laid-back pubs and vegan spots to local food. Check out some of the favorites that our residents at Emerald Creek Apartments enjoy.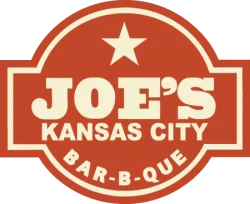 Best Barbecue
From humble beginning in their original location in a Shamrock gas station, Joe's KC Bar-B-Que (formerly known as Oklahoma Joe's) has rocketed to worldwide barbecue stardom. Famous for their burnt ends and the Z-man sandwich, Joe's has since expanded to four KC-area locations and is frequently included in lists of the nation's top barbecue joints.
3002 W 47th Ave
Kansas City, KS 66103
(913)722-3366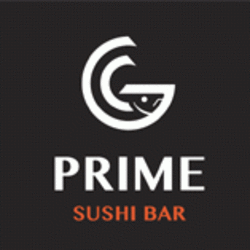 Best Sushi
Located in South Plaza, Prime Sushi features an excellent selection of fresh sushi and pan-Asian cuisine. Start with a cup of miso soup and baked green mussels, then choose from unique sushi rolls, noodle bowls, Korean bibimbab, fried rice. Pair your meal with a cup of hot sake and don't forget to save room for mochi ice cream or tempura-fried cheesecake!
4980 Main St
Kansas City, MO 64112
(816)931-4829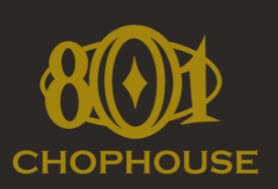 Best Steakhouse
From their swank location in Kansas City's chic Power and Light District, 801 Chophouse turns out the city's best USDA Prime steaks in a variety of cuts. Not to be outdone, 801 also serves up indulgent fresh seafood and handcrafted sides like lobster mac & cheese and blue cheese potatoes. Along with your meal, order a glass or bottle from the Chophouse's extensive, award-winning wine list.
71 E 14th St
Kansas City, MO 64105
(816)994-8800

Best Farm to Table
The Farmhouse is a tip-to-tail, farm-to-table restaurant serving made-from-scratch fare utilizing only the freshest locally-available ingredients. With a constantly seasonal menu you never know what's in store when you visit The Farmhouse! Serving breakfast, brunch, lunch, and dinner, you'll never run out of things to try at this unique KC favorite!
300 Deleware St
Kansas City, MO 64105
(816)569-6032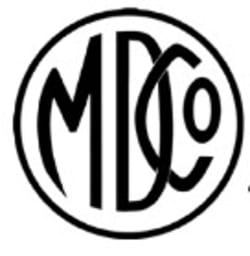 Best Deli
A Kansas City institution for more than 120 years, the Milwaukee Deli turns out hand-crafted sandwiches, salads, pizza, and more. Popular items include the hot pastrami, Baltimore club, and KC corned beef. The Deli features an impressive selection of local KC brews from Boulevard, KC Bier Co, and Cinderblock, as well as unique cocktails such the Old Milwaukee Fashion and the Sopwith.
101 W 9th St
Kansas City, MO 64105
(816)471-6900
Schools in Traverse City, MI
Traverse City Area Public Schools
231-933-1700
Testimonials
The experience at Forest Park has been great. I moved in about six months ago and it has been a wonderful experience. The staff is really helpful and responsive, especially during the move in process. Maintenance is super quick in responding to requests and it

- Google Reviews
5 Star Review: Love my apartment so much. Staff is friendly and very helpful. Any concerns you may encounter are always dealt with quickly and other than the traffic noise which isn

- Google Review